Platform Project
On the 3rd Saturday of each month at 20:00 – 23:00 UK time on Bassport FM, myself and DJ Pi host a livestream of our recent (and old) favourites from the Drum & Bass music scene called the Platform Project. It's been running for over 5 years with the 71st show being broadcast last night and we aim to share tracks you may not have heard before in a seamless 2 hour mix!
We have been trying out a new format over the last couple of months where with a digital "back-to-back" style, passing the broadcasting baton back and forth in 20-30 minute segments up and down the M40 & M6 in the UK!
It certainly adds a new dimension to the show and we're loving it – who knows what we might be trying next? Talks of video streaming could be the next level but a lot more testing needs to be done I think!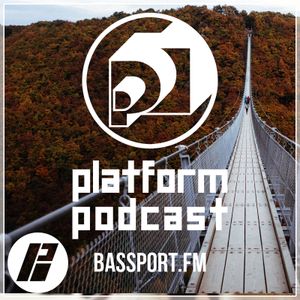 June 2020's Show
Anyway, back to last night's show and we wanted to make sure we had a "tale of two halves" here with more liquid drum & bass in the first half before things start getting a little bit heavier, darker and downright dirtier in the second half as we turn up the heat!
In fact, we turned it up so much so that when I called Mr B (DJ Pi) during one of the transitions, he was asking if it was hot where I was as well and I said, "definitely, it must be the tunes!" One of the tracks got a rewind simply because that bassline was so dirty and the live audience demanded it! Thanks to everyone who tuned in and got involved with the live interaction on the show, makes it even more worthwhile!
So without further ado, here's the listen link on our Mixcloud page (if you can't see the embed player below):
Tracklist
Segment 1 – Nicky Havey
Starting off the show is my own liquid dnb take on a ska punk track from Dutch band SPAWN here before mixing in to one of my favourite liquid dnb artists over the last few years as Hugh Hardie's tune from 2015 continues the vibes.
Those smooth sounds are soon slapped in the chops by Whiney's big bassline before we step back to 2005 with Dope Ammo's classic cow bell demolition job!
Then it's off to the present day with my remix of DaveyHub's old school original released last month before transitioning to DJ Pi with a switcheroo on the bassline once more in a track from hard hitting DJ Marky's remix of Drumsound & Bassline Smith!
Segment 2 – DJ Pi
Those who were driving along the M6 would have had a surprise visit from the baton bearer but no need to panic as DJ Pi brings the liquid vibes back again with a few free tunes starting off with one from Slewit which mixes in nicely with city cruising dnb from Fluidity
Platform Project regular Marcus Tee comes back with a delicious ride hitting drum beat and bouncing bass before a bonus "off script" banger from Apex sets off the wild horses.
Tension's deep dnb freebie soothes DJ Pi's nerves of any gremlins coming in to interrupt the broadcast that initially worried the stallion from Kendal! Then we have a Guest appearance with a minimal sounding roller before Dj Pi sends Henry back down the M40 with the baton for myself to take the helm again.
Segment 3 – Nicky Havey
Once I received the baton, I continued with the liquid drum and bass vibes with a track from Nelva as part of the charity EP for autism before an unreleased, exclusive from yours truly with a sort of summer riviera meets dnb style going on!
47:12 – Nicky Havey – Chopsy
And those smooth vibes do In-Deed continue with this driving tune before being mashed up with Insomniax collaboration with lovely vocalist Lydia Kaye that really does make us fly!
Then I share my final track of the show from my catalogue which hopefully doesn't leave you feeling broken before Thiago Perry & Greekboy show us what the future looks like in their rolling dnb track. Then Hosta takes the baton in his trusty hands back up the M6 towards sub-tropical Kendal for DJ Pi to take over the next segment.
Segment 4 – DJ Pi
So the long smooth vibes from Hosta allowed me and Pi to have a quick chat on the phone at the half way point as we start cranking up the heat for the 2nd hour. It really could be anything but Geeta keeps the liquid vibes going along with R-One with a wobbling bassline to brace you for what's to come!
If you thought there were No Patterns in our mixing then this artist has something to say about that with his free download and his royalty earnings going to the NHS this month – legend. Then Lencey shows us how to bring the heat as the temperature on the tunes really starts to turn up a notch!
No, not me, this is DJ H showing us who's boss with his thunderous bassline work before this segment gets to its transition track quicker than a game of hot potato… oh well! Although it's Only A Transition, there are some naughty bassline sounds here!
Segment 5 – Nicky Havey
Obviously Splitbreed & Muzzy don't give a F about any of that with their roof tearing tune which required some live editing to make it a family friendly version! Cue the strobe lights and suddenly we've entered the Platform Project time machine going way back to one of Sub Focus' first tunes.
The filth continues as Binary gives us a disgusting (in a good way) bassline that was so dirty we had to rewind and hear it twice – a freebie from 2013 but seems to have been too filthy even for the internet as I can't seem to find it anywhere now! Still, at least Commix could provide the light at the end of the tunnel with a beauty from 2008.
1:30:48 – Binary – Isotope
Then the liquid tunes that got me through my undergraduate days back in 2005-2008, where I really had to Hold Tight to my sanity at times but with tunes like this one, it really helped! These old tunes are hard to find digital copies of and they've been floating around on my PC for ages, thank goodness they are still with it! Before I hand back over to DJ Pi to see the show off, I had to give a parting gift of a drum and bass remix of an amazing original by the Specials, courtesy of Ed Solo, Deekline and DJ Concept.
Segment 6 – DJ Pi
Just hope that these big tunes didn't make anyone see red mist as Danny Byrd brings more fire before we hear some viewpoints from Public Enemy on the state of the union.
Then one of the most ironic track and artist names come together as Wrekka's bassline wrecking ball give us something else to consider before J White counters that with the enigma of his own bassline code!
The final 10 minutes continues with the darkness as we are probably all getting a little dehydrated from all the dancing, thankfully there's some H20 to help us out before we take a little liquid dnb ragga trip with Basscodez and Ragga Twins. Although their stay is short lived before it gets "Shufflah-ed" out the way with a naughty bassline!
In DJ Pi's last flurry, we are taken back in time to a beautiful liquid number from DJ Marky & XRS with Calibre in 2004 in the Platform Project TARDIS before Artesium manages to read our minds and take it home for the show with an uplifting bouncy beat!
Spotify Playlist
If you are on Spotify then I've put together this handy playlist which features 22 of the available tracks that I could find on there. Those that are on Soundcloud for free download aren't released on Spotify or are simply unavailable on the internet any more won't be included:
Thanks for Tuning In!
So all that leaves us to say is, thanks to everyone who tuned in live on the evening of the show on Saturday 20th June! We hope you enjoyed it and look forward to bringing you the next one on Saturday 18th July at 20:00 – 23:00 UK Time only on Bassport FM!
Until the next time, take it easy!
Nicky Havey & Simon (DJ Pi)