Live Drum & Bass Mix
Yes yes, myself and DJ Pi are back this coming weekend on 15th August 20:00-23:00 UK Time on BassportFM along with special guest Marcus Tee giving us a 1 hour delight and we can't wait! Despite the intense heat we've had in the UK, myself and Pi have been adding to the electricity in the air with our rehearsals for this month's show this week – I have to say, the track list is looking pretty special!
If you're not familiar with the Platform Project, it's a monthly show/podcast that's been running for about 5 years now showcasing some of the finest tunes in Drum & Bass ranging from liquid to downright filth from well known to less well known artists! It was started by DJ Pi (ever present) and Jimmy Dark with myself joining the program about Feb 2017 where I have been trying to fill Jimmy's shoes since his departure around episode 30!
Here's our catch up link from last month's show and I never did manage to get a blog written for this one – my bad, time ran away from me!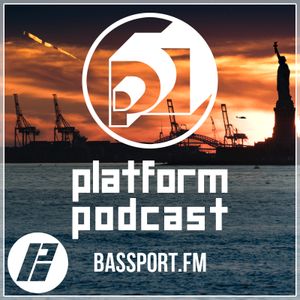 What's Coming Up In The Show?
As usual, I have a few surprises for you with some unreleased tunes from myself, the opener being a cheeky dnb tribute to Spyro the Dragon for all you purple dragon lovers! Add to this, there's a few tunes to take you back in time to some glorious liquid days as well as some fresh releases from other underground artists!
Then I'll have about 30 minutes minimix before linking to DJ Pi who takes us on a journey of discovery with his section and it's wash, rinse repeat for the 2nd hour where the baton is passed rapidly back down to me in the South East UK for another 30 minutes.
Back up to DJ Pi in the North West for the final live mix where he'll transition to the guest mix from Marcus Tee who'll see us home!
Let me know if you're around on 15th August and tuning in – leave a comment on the show thread on the night – follow me on Facebook or Twitter – hope to set a new record for number of shout outs this month and see you there!
Nicky