Finale
As 2020 draws to a close, myself and DJ Pi present a special podcast from Platform Project HQ where we catch up with extended interview sections interspersed with some epic Drum & Bass tunes, playing on Charles Dickens' Christmas Carol's theme of Christmas past, present and future.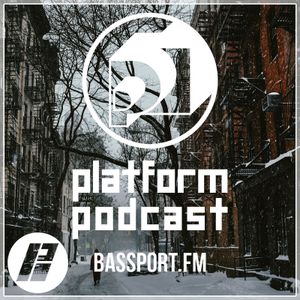 We talk about how one of the most challenging years in recent times has been for us, the highs and lows of it, catching up on the 2,020 km challenge (this was recorded before I completed it on 26th December), music releases, reflecting on the Platform Project itself and I have a special 30 minute guest mix at the end with some personal favourites and upcoming releases in 2021 from yours truly!
So without any further ado, here's the podcast for December 2020:
As DJ Pi writes in the track description on our Mixcloud page, here's what you can expect:
Part 1 – Christmas Present
Carving up the most succulent cuts of the roast beast, Pi serves up a selection of the most upfront unreleased current beats with a seasoning of some more established releases

Part 2 – The Most of Christmas Past
Hopping into the trusty Platform Time Machine Pi heads back to the futuristic past with a quick-fire 30-minute vinyl-only romp through some of the tougher sounds that should get you rocking around the Christmas tree

Part 3 – Back to the Future
Following a series of interview segments giving co-hosts Pi and Havey to reflect on this eventful year, Dr H pulled out an absolute blinder of a guesty to round off this bumper show!
Guestmix – "To Better Days"
The track list for my section of the show in part 3 is below, they're all from myself and have been released already or will be out in 2021 so expect some blogs about those in the new year, along with my upcoming Trance music release from 1st January!
I named the mix "To Better Days" to inspire a bit of hope for 2021 and if you just wanted the uninterrupted version, I've uploaded it to my Soundcloud & Mixcloud pages – the players are below:
Tracklist
00:00
Nicky Havey – Waves of Motion (Unreleased)
05:08
Nicky Havey – Overload (Electronic Alliance Records 2019)
09:33
Nicky Havey – 8 Days (Unreleased)
15:10
Nicky Havey – Castle (Unreleased)
19:56
DaveyHub – Stargazing (Nicky Havey Dark Matter remix) (Electronic Alliance Records 2019)
24:43
Nicky Havey – Dreamer (Electronic Alliance Records 2020)
The Final Show
It came to my attention over the last couple of days that BassportFM is shutting down at the end of the year and DJ Pi put together a final hurrah DnB mix as he sees off the station in style on Boxing Day (26th December 2020):
I joined the Platform Project about 3 years ago now when DJ Pi asked me to fill the big gap left by Jimmy Dark and have been floating in and out as a co-host since then. What started as a podcast when I joined, we pushed the live shows out and ended up with our new favourite format of the live relay (digital back to back) which we've come to polish this year.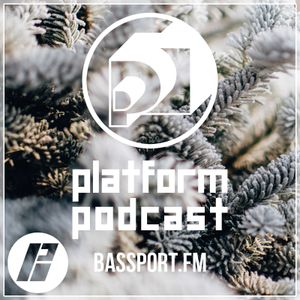 It was a bit of a hammer blow for the Platform Project as DJ Pi mentioned in the show it is the last ever. We might be able to continue at some point in 2021 but we'll need to have a board meeting with Mr Versatile as well who does the funky breaks mixes and will keep you in the loop.
We hope you enjoyed this Christmas feast of Drum & Bass tunes to see off 2020!
Catch you soon… maybe.
Nicky & Simon